Landscaping services and maintenance is the art and vocation of keeping a landscape healthy, clean, safe and attractive, typically in a garden, yard, park, institutional setting or estate. Landscaping requires expertise in horticulture and artistic design.
The utility of landscaping is that it serves more than just an artistic or aesthetic purpose. It is a functional outdoor art. The landscaping services and the gardening services produce some green spaces and environment that have been associated with a wide range of health benefits, including stress reduction. The Singapore landscaping company can design some features that are pleasing to the eye and to the neighbourhood.
They are so many ideas to explore when it comes to landscaping services. Some people want a perfectly balanced combination of hardscape (patios) and softscape (plants). Some people want a sustainable landscaping design that saves water and creates a natural habitat. While other people want to recreate a certain garden style they find appealing, such as modern or tropical. Still others want a space complete with an outdoor kitchen, fire pit and swimming pool where they can entertain friends and family.
Also there are many things that only professional Singapore landscaping company with experience are aware of when choosing plants, building retaining walls and creating drainage systems. The Singapore landscaping company will ensure that your lawn and landscaping stays looking at its best all the time.
In the category of plant, some survive better in certain types of soil and some thrive in different regions. The experts from the gardening services have firsthand knowledge of all the types of plants that are easy to mix together in one setting. For example, if you place a plant that needs little water next to one that requires a lot of water, then one will not survive due to over or under watering.
A complete landscaping services include performing ongoing landscaping maintenance and gardening services as well as completing major installation projects for landscaping, outdoor lighting, irrigation systems, erosion control, and drainage systems.
What you are trying to accomplish with your landscaping.
1) Economic reasons:
Increases the value of your home
Makes your home more attractive to prospective purchasers
Reduces heating and cooling costs
2) Environmental reasons:
Reduction of storm water runoff reducing local flooding
Helps to purify the air
Helps to cool the air
Provides a natural water filter to protect water quality and the environment
Erosion control reducing loss of soils in waterways
Reduction in evaporation and soil degradation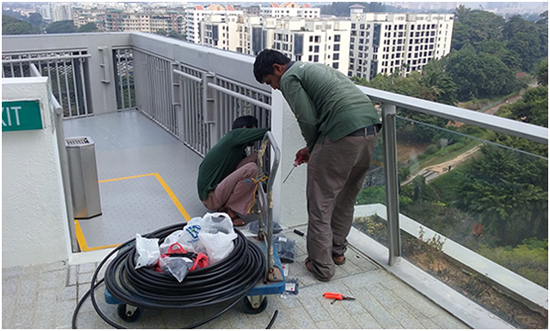 3) Health reasons:
Creates a healthier home by filtering pollutants and providing cleaner air
Keeps the family fit by fostering an active lifestyle
Creates a beautiful environment to decrease your stress levels
Provides privacy
Provides a safe, high-quality play area for children
Provides an exercise area for pets
4) Social reasons:
Creates green buffer zones to increase the livability of our communities
Local noise and heat reduction
Attractive environment for entertaining and relaxing
Helps to beautify the neighborhood
Reflects positively on its owner
Comfortable place to entertain, work or visit
After you have had your landscaping designed and installed, there is an issue of maintenance. You will either need to maintain your yard yourself or you can hire a to do it for you.