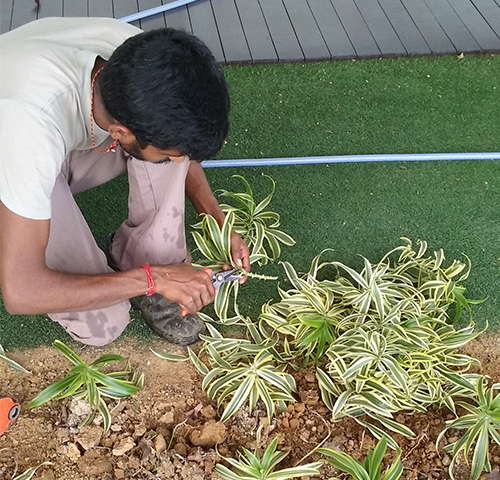 A bit more about us
Ken Landscape has been in the landscaping and greenery industry for many years. Over the years, we have grown from a 1-man setup to a team of close to 20 men!
We also invested in technology to help our work and we endeavor to provide the best possible customer service to all customers. It is of no surprise that word-of-mouth is our best advertisement and we've grown by leaps and bounds because of our top customer service.
To find out more, simply call 9021 1065 or send us a SMS. We will be in touch shortly!

Quality & Reliability
Over at Ken Landscape, we provide quality and reliable landscaping and greenery services to all our clients. We believe that if we provide an affordable and quality service, our clients will come back to us repeatedly.
It is because of this mindset and dedication that we've managed to grow by 300% over the last 3 years. We look forward to many years of good customer service and top quality in the landscaping industry in Singapore.

Mission & Vision
Mission: To provide aesthetically pleasing landscaping work at the least possible price
Vision: To be the market leader in Singapore for all landscaping works