Landscaping is a process that makes changes to an area of land in one or all of the following three categories:
Plants - The addition of ornamental, edible, native or other types of landscaping plants.
Terrain - Changing the shape of the land through grading, backfilling, mounding, terracing, etc.
Structures - Constructing fences, patio covers, walls, decks, raised planters or other built features.
Landscaping improves the overall aesthetic appearance of the area.

Landscaping is a task that combines science and art. Armed with horticultural knowledge, as well as familiarity with the elements and principles of landscape design, the professional landscaping services in Singapore can help you transform your property. The landscape architect, designer or contractor you choose to work with will guide you through the landscaping process, which consists of a design and construction phase.
Landscape plans turn ideas into visuals and ensure that scale and layout have been thought through prior to construction. Your expert from the Singapore landscaping services will create a plan for your yard that suits your needs and provides solutions to common landscaping problems, such as slopes, wind, sun or lack of space.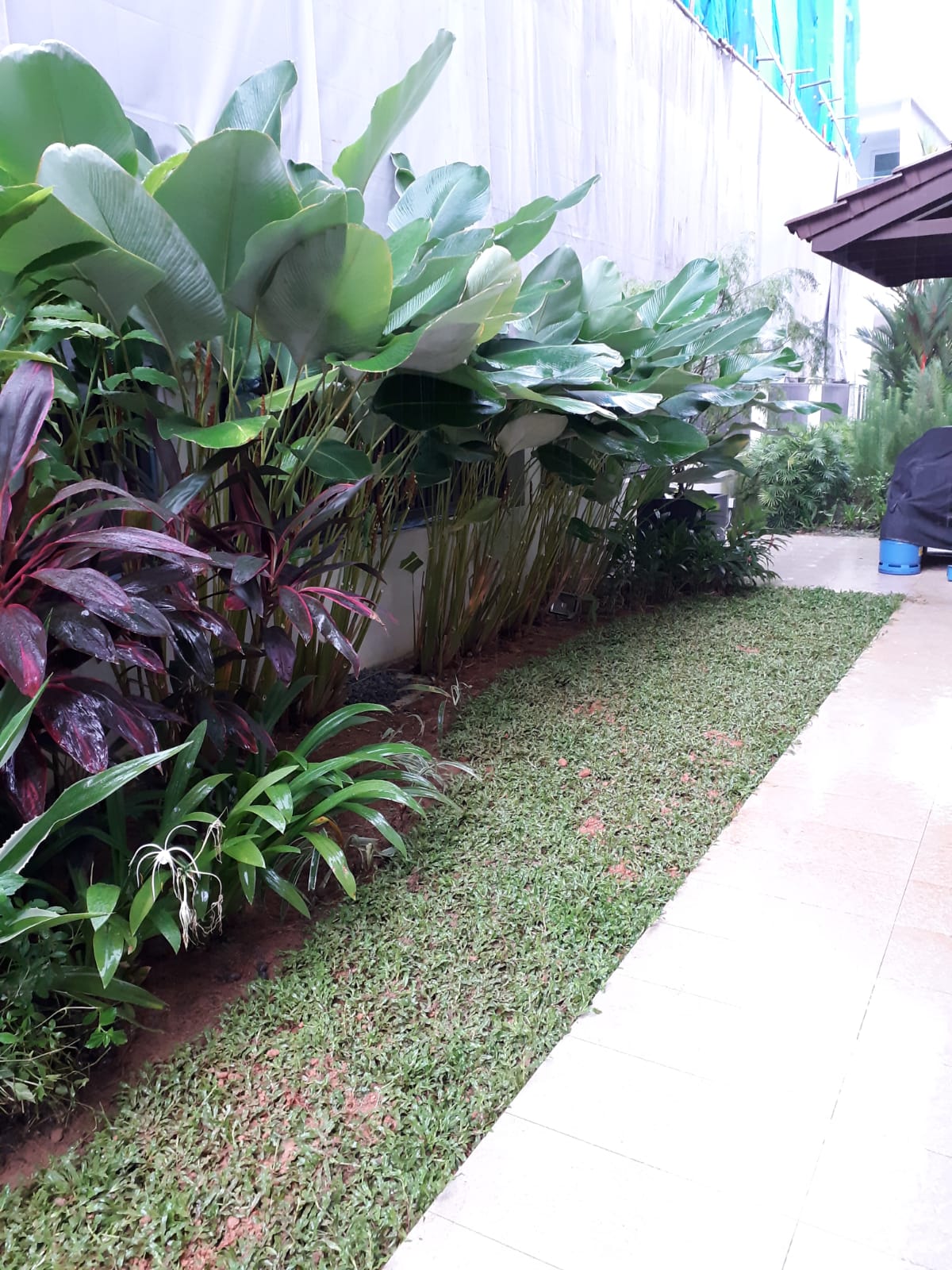 They are so many ideas to explore when it comes to landscaping services in Singapore. Some people want a perfectly balanced combination of hardscape (patios) and softscape (plants). Some people want a sustainable landscape design that saves water and creates a natural habitat. While other people want to recreate a certain garden style they find appealing, such as modern or tropical. Still others want a space complete with an outdoor kitchen, fire pit and swimming pool where they can entertain friends and family.
It is beneficiary to homeowners to engage the expertise of a Singapore landscaping services when they are planning new items in their yards. Some items survive better in certain types of soil and some thrive in different regions. The experts from the landscaping services in Singapore have firsthand knowledge of all the types of plants that are easy to mix together in one setting. For example, if you place a plant that needs little water next to one that requires a lot of water, then one will not survive due to over or under watering. Often, elderly homeowners are not able to take care of their lawns, and hiring the experts from the keeps their yards healthy and pretty.